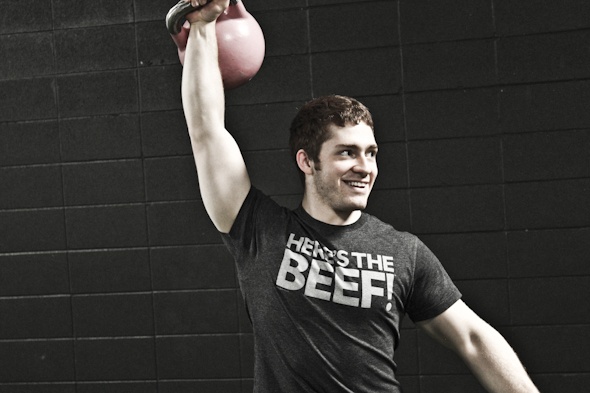 I'm a personal trainer working remotely with private clients and as an EXOS personal trainer at Google.
I received my Master's of Science in Anatomy & Cell Biology from Indiana University School of Medicine in 2017; Bachelor's in Kinesiology from Indiana University in 2012. I'm a Certified Strength and Conditioning Specialist through the National Strength and Conditioning Association.
The human body astonishes me, making it easy to enjoy perfecting my craft, but the real driving force behind my career has, without a doubt, been my extreme luck. I got my start as the model for a DVD my bosses, Mike Robertson and Bill Hartman, did with Eric Cressey called Assess & Correct. I've been able to foster relationships with some of the greatest up-and-coming trainers during their tenure as interns in Indy, I've never been short of information to digest.
I like learning, thinking, and being happy. As Lance Armstrong (no relation) once put it: "I only have good days and great days."
If you want to know more about what I find interesting, just sign up for my weekly newsletter. I encourage you to participate in article discussions and share with your friends and family if it's something they'd enjoy.
All the best,
Lance Goyke, MS, CSCS, Pn1
lance [at] lancegoyke [dot] com
---
---
Things I've done that you might be interested in
I'm in a book
I wrote a book
I have an online course
I post my more premium work in my online store
I have been featured in a variety of media
I have my CSCS
I have a Pn1 nutrition certification
I make and/or manage a few websites
For 90 days straight, I hand wrote advertisements to learn sales copywriting, the words that make you buy something
I'm the model for Assess & Correct, The Single-Leg Solution, and Complete Single-Leg Training
I have instructed for USA Weightlifting
I was an assistant professor at IUPUI
I've mentored several college courses: biomechanics (under Dr. Jake Streepey), structural kinesiology (under Dr. Rachel Swinford and Dr. Rafael Bahamonde), and human physiology (under Dr. Patricia Clark)
I've tutored physics, chemistry, statistics, and motor control courses
I've worked in a motor control research lab under Dr. Zach Riley and a human performance & biomechanics lab under Dr. Alan Mikesky
I've attained tons of leadership experience working with interns at the gym, coordinating other mentors, and counseling at a college leadership camp